My name is Mem Rynne. Memily Rynne, if I'm showing my licence. You can call me Mem. And maybe your celebrant…?
I'm fat, I'm colourful, I'm fully vaxxed, and I'm sassy. My pronouns are she/her (mostly). I love an oxford comma. I'm strongly pro-coriander, anti-raisin, and pro-pineapple-on-pizza. I'm not going to debate you if you disagree—this is a judgment free zone and everyone is allowed to love what (and who!) they love.
When I'm not making weddings and celebrations happen, I'm working hard to pick out sexy piccies as Social Media Coordinator for the Museum of Old and New Art (aka MONA). I left my home state of Queensland for the colder weather of nipaluna/Hobart in 2012 and haven't looked back (except some Christmases when my mum makes me)—I've finally come to appreciate a) Summer (at least the Tasmanian version) and b) Daylight Saving Time. I love the written word (both reading it and writing it), I grew up in the theatre and have a soft spot for musicals, I would take a bullet for my little niblings, and I'm doing my best to keep my large collection of indoor plants and my senior cat alive on a daily basis.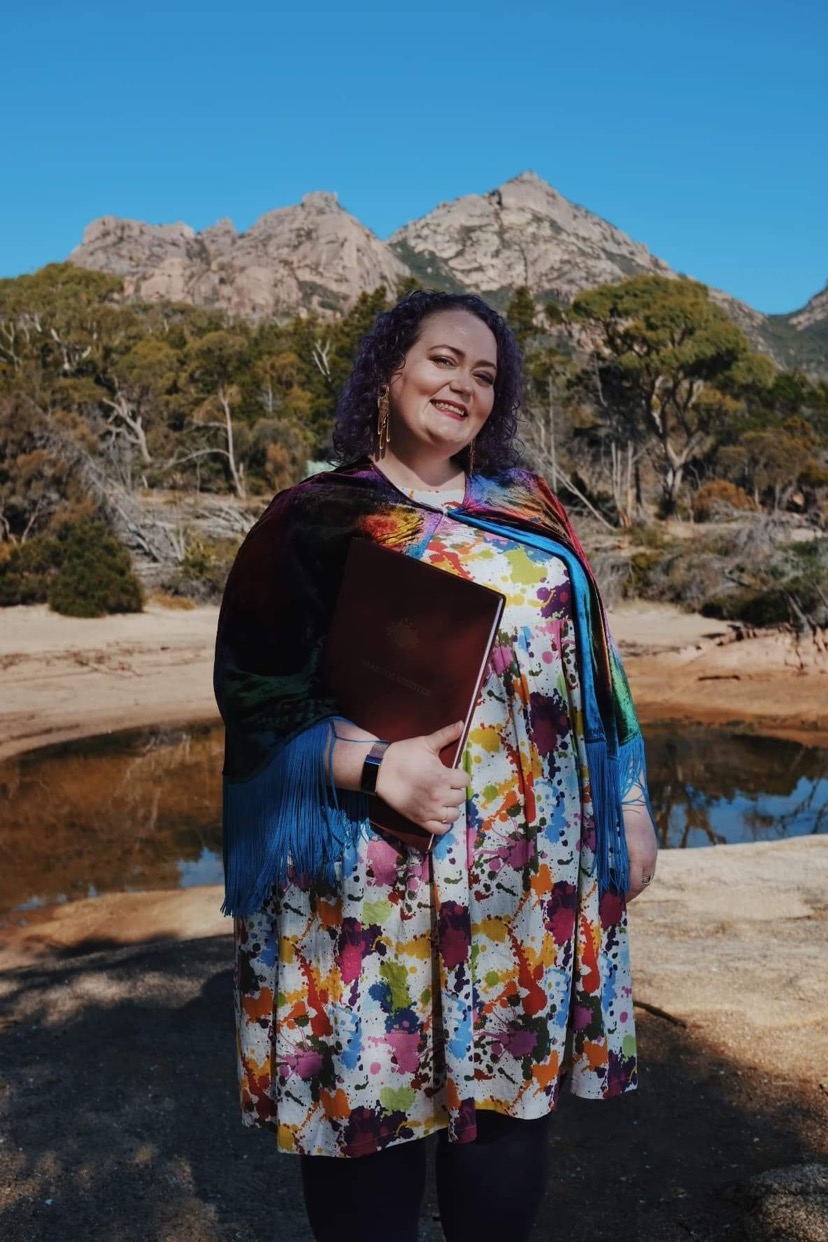 You may be wondering why I'm bothering to mention these details—I believe it's important to get a sense for who it is that you're handing the mic over to when it comes to booking a celebrant for your big day. If you wanna fight me already, there's probably a more suitable celebrant out there for you. If you wanna be pals, perfect. Let's get drinks and hang out!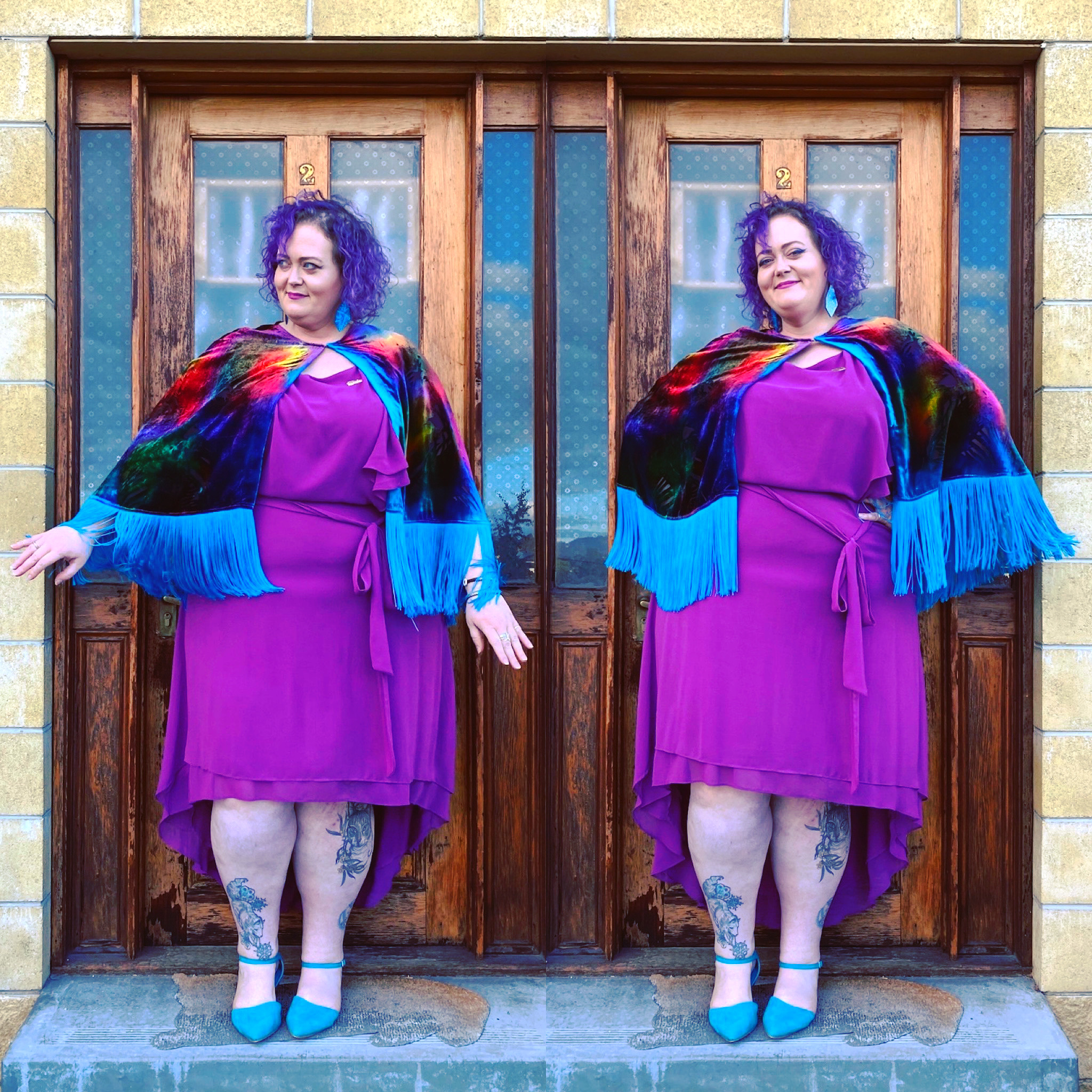 I'm delighted to finally be practising something I've given thought to more than once over the last few years. I'm a big fan of love, and weddings are really just big love parties, as far as I'm concerned.
Despite having a feeling I'd make an excellent wedding celebrant, it took me some time to commit to the career, thanks to the lack of marriage equality in Australia. That finally happened in December 2017, and in January 2018 I began my celebrancy studies.
As of late 2023 my little biz has survived a pandemic and I'm into my fifth year of marrying some of the very best humans I've ever met. I'm passionate about helping people—ALL people—get hitched. No matter what colour, size, shape, sexuality, age or gender you are, I'm here to legally enable your love party. I'm based in Hobart, but as an ex-Queenslander I'm not adverse to a bit of driving, and am happy to follow you anywhere (with your consent), be it around the island or elsewhere in Australia.