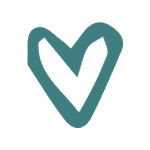 You like it, so you've put a ring on it. Time to party! But first, time to write a whole bunch of lists and book in some dreamy vendors to help you party. Then party!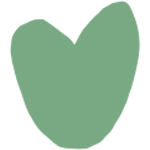 Just two crazy kids looking to celebrate your love. Maybe with heaps of friends and loved ones. Maybe with just a few. Maybe just the two of you. Whatever size or shape.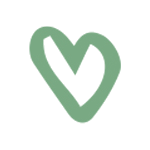 A civil marriage celebrant in Tasmania looking to say just the right words to make you grin, giggle, and remember what you're doing and saying.
Hello, lovers.
My name is Mem.
I'm fat, I'm colourful, I'm fully vaxxed, and I'm sassy. My pronouns are she/her. I'm a Commonwealth-registered marriage celebrant, driving all over the beautiful state of Tasmania (and flying beyond it!) to do one of my favourite things, helping lovers get legal.
I'm a big fan of love, and, if you ask me, weddings are really just parties for everyone to celebrate how much you and your person love each other. I'm all about finding the best way to celebrate your love, in a way that looks and feels most comfortable to you.
But who am I? Oh, I've got a whole page for that, if you're fussed.
Let's get this love party started!
I'm a colourful and creative new breed of celebrant and I'm passionate about helping people—ALL people—get hitched. No matter what colour, size, shape, sexuality, age or gender you are, I'm here to legally enable your love party. My home island of Tasmania has it all: the wilderness (get married in a national park!), the culture (get married at Mona!), the wine (get married in a vineyard!), the weather (get married in a snowstorm! I mean, look, don't plan to do this, but who knows what'll happen if you're eloping to Cradle Mountain in winter?). Find the venue to suit the size and shape of your love, bring me with you and we'll get it done. Any love party is a good love party, as far as I'm concerned.
Love is Love is Love is Love
I rock a fun, casual vibe but respect is important, as is ticking all the boxes to make your union legal. I'm a member of the LGBTQ+ community and only signed up for my celebrancy course once the law in Australia was changed to be more inclusive—this stuff is preeeeetty important to me. I live and love in nipaluna/Hobart, lutruwita/Tasmania and acknowledge that sovereignty has never been ceded. I'm up to incorporating just about anything into your ceremony as long as it's legal, ethical and respectful. And if you have no idea what you want to incorporate? I can help you there, too.